The fantasticable is a life time experience. The Fantasicable consists of a zip-line connecting between two mountains that is 1538 meters long and has a maximum height of 150 meters.
The Fantasticable will emulate a flight sensation with a great landscape offering an unforgettable combination of sensations and feelings.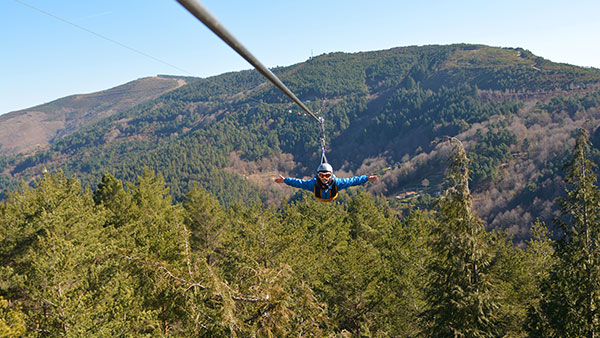 Material Included
Full equipment
Maximum Weight Limit
130kg
Price
High season (21 June to 21 September): 25€/Per person
Low Season (September 22 to 20 June): 20€/Per person
Remarks
The Transport is included from the reception till the Fantasticable departure spot (Bustelo). The descents on the Fantasticable might be subject to the order of arrival at the Park
The activity has a maximum capacity of 170 people per day and is held by check-in order.