In a simple way, we can say that Water Trekking is one first step towards Cannyoning. This activity consists in a walk on the river bed without rope handling. Along the course, comes small jumps, experiment apnea, walk abreast with irrigation channels and get delighted with a fantastic natural environment.
Walk is just a start... take the first step and come to enjoy this relaxing touch with nature!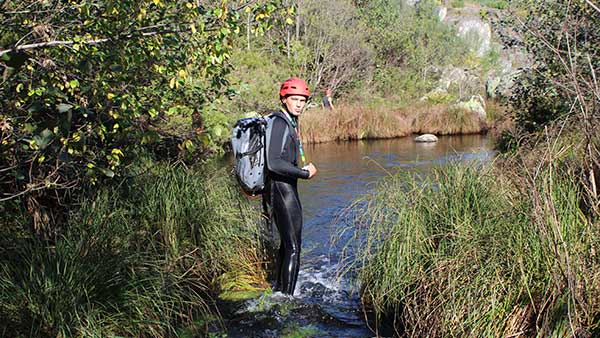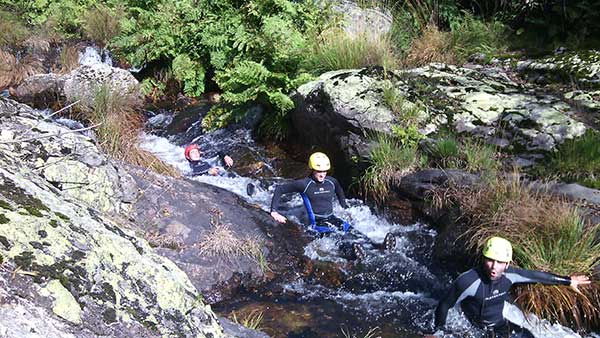 Location
Louredo river(Moinhos-Portela)
Included Material
Full equipment (bring with shoes\boots, swimsuit and towel)
Price
30€/per person
(mínimum group. 3pax.)
Recommended period of the year: from may to september
The responsability of the users: Swimsuit; towell and mountain boots or shoes to get wet.
Note: Requires reservation